VKV-Rishabhdev: Educational Tour
An Educational tour was held for classes of LKG to UKG at Dungarpur on 26th October, 2018. The students from VKV, Rishabhdev during their tour visited the Nana Bhai Park and Bird Century and enjoyed a lot with great learning experience. Next day on 27th October, 2018 students of classes I to V were taken to Udaipur city. They visited the Fish Aquarium, Biological Park and Gulab Bagh and gained some valuable knowledge about these historic places. It was a successful tour for students as well as for school staff.
VKV-Rishabhdev: Voter Awareness Rally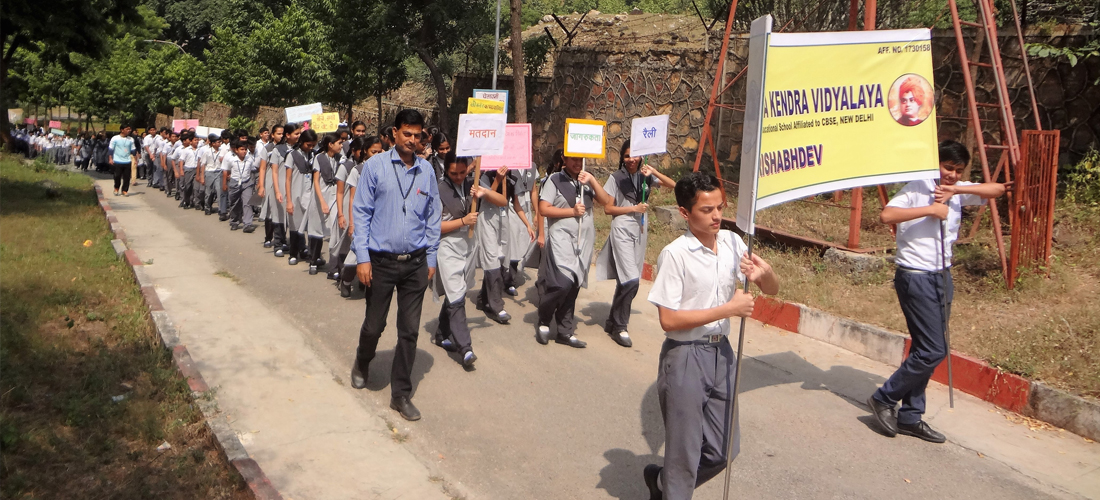 As per the instruction of SDM - Kherwara and in guidance of the School Principal, the students of VKV, Rishabhdev organized a Voter Awareness Rally on 11th October, 2018. The Principal launched the rally by hosting the flag. The students started the rally with various Voter Awareness slogans in the mill campus and on 15th October, 2018 'Voter Awareness Slogan Writing' competition was also held in the school premises. Students wrote various Voter Awareness slogans and some of them were really inspiring. Next day, on 26th October 2018, a Drawing competition was held for students based on the same and the prizes were given to the winners.
Educational Tour (ISRO)