VKV-Rishabhdev: Classical Dance Workshop
A one day Kathak Dance training programme was conducted in VKV, Rishabhdev School by Spic Macay Organisation. Famous Kathak Dancer Gauri Diwakar performed a breath taking dance presentation. She has been awarded with senior fellowship by Kalavahini Trust, Chennai this year. While in the year 2008, she was awarded with Ustad Bismillah Khan Yuva Puraskar by the Sangeet Natak Akadami. She was accompanied by Mohit Gangani on Tabla, Aashish Gangani on Pakhawaj, Faraz Ahmed on Vocal and Harmonium.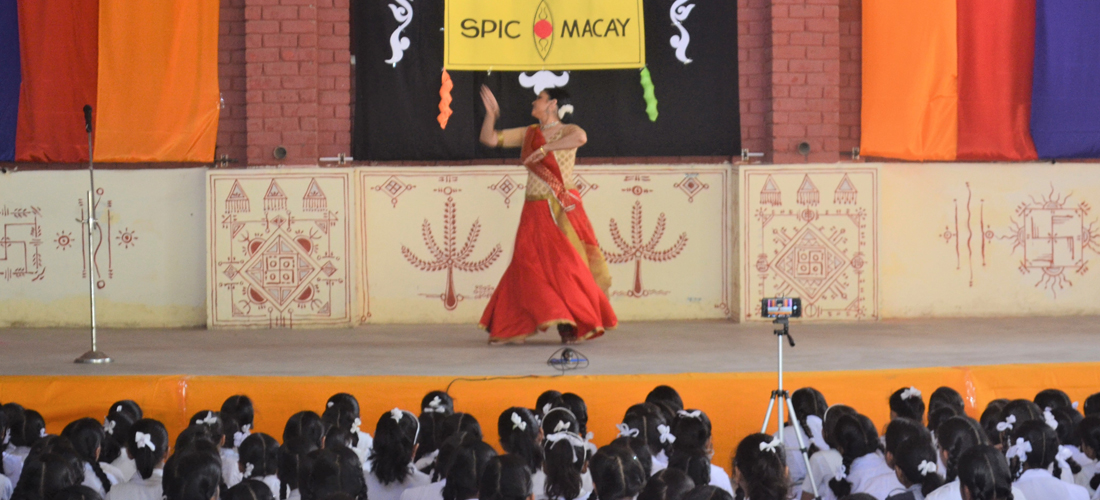 The program began with a prayer of Lord Ganesha. She explained the students, the origin, history, meaning, taal, footwork, movement in an excellent manner. She tried to nurture and propagate the essence of Indian Classical dance through her performance. It was heartening to see different dance items. She used innovative ways of dance presentation and the entire programme was really enjoyable. She concluded her performance with our national song. In the end, they all were awarded with mementos by our School Principal.